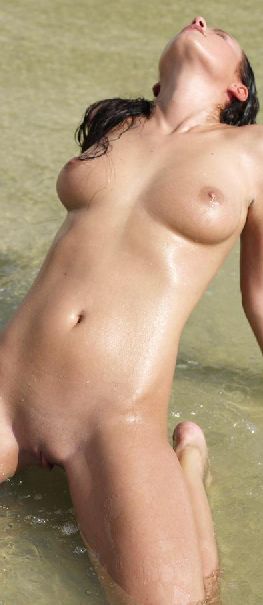 Very simple blog about prostitute's rights and Anti-trafficking legislation as a crusade against sex work. It's pretty international in it's attempt to cover rights and abuse cases by example.
It has a slight British bias and cover prostitution issues ahead of London Olympic games. An escort blog about female escort bloggers and legal issues. The blog hasn't seen new entries since March 18, I guess we won't see any more updates and it's going to die.
Well done multimedia blog about prostitution in Rio de Janeiro. The producers of this blog create interesting short movie documentaries about commercial sex with images and interview of genuine working women. It deals with real matters.
Cool project that deserves a lot more attention as it allows people to see the world of the sex workers with different eyes. Many of them simply beg for better conditions like better sanitation and safety. We all know expats are the ones who enjoy life to the fullest estends - they party like celebrities with brains. Traveling, investing in offshore accounts and blowing their generous spending account on booze and hookers in exotic locations.
Expat Hell looks at various nightly venues like Hooker Hill in Itaewon, Korea and members discuss their favorite enjoyments by commenting and posting constructive proposals.
It's a members only blog community. Maybe you can manage to be invited to the elite circle of notoriously horny and morbidly thirsty professors. Everyday problems and issues are described by Amanda Brooks, the self acclaimed Goldengirl of Texas and a retired US escort. South Australian women leading a double life blogs about her profession as a prostitute in South Australia. Governments have lots to learn from professional whores who conduct their profession with passion and free will.
Good luck to her and enjoy reading her posts. Very heavy on text, almost like an online book. The Las Vegas Courtesan covers many aspects of an sew worker's life and prostitution. It's mixed with facts and info about Nevada brothels. Actually, if you do care to visit those cash-eating legal whorehouses, she provides great info on prices and opus operandi. Nice read and a bit addictive, too. Wordpress hosted blog with articles of former prostitutes reflecting on their experiences as escorts and streetwalkers.
Sex workers from these areas, please DM me info on alternate directories for your country: I will try to help out as many areas as I can, but I only speak English and Swedish, so this will be Anglo-country focused, or places commonly toured by people from those countries. Down the bottom, I've explained what the hell is going on. New Zealand and Canadian alts at the bottom!
American sites as well - keep an eye on these, they may go down. Those in bold, you can make a posting for free but there may be other paid options, those that are italicised are the easiest for clients to find with Google when searching "escorts [city]". Obviously SEO isn't good yet, but build and support it and they will come.
No loss for you when the ads are free! I'm throwing all my support behind it because: We have a choice now about who to support - a SW run site? Or a client run site? But any ads you make you will have control over. Joyfinder - Pricing info unknown. Has free posting options Listed front page on google searches. Backpage is a huge resource for so many sex workers around the world, and even though there are many other platforms, since advertising is expensive, many workers only used one site - the most popular one.
I will make a new post dealing with this in a while, but for now, here's an interesting article on how this may affect all of us.
Here's an article on what it is and how it affects Australian sex workers by Gala Vanting follow her on Twitter. Look up "escorts [your city]". It's the first place clients go to look for escorts. Their ads are just gone, and many haven't saved the text they put on there. I use it, and plenty of my friends who would fall into the "high class" niche use it - it is not class specific. Lucky you for being privileged enough to never use it though, if that's you!
..
Adult escorts escort blog
After all, they have to do something to justify their monthly payments as state servants. Conveniently, find your felicific calculus and receive relaxation and fun! Usually, the most popular sex vacation places include countries like ThailandRussiaPhilippinesBrazil and Germanybut from year to year shifts in rank take place for various reasons such as pandemics
Adult escorts escort blog,
H1N1political policy changes or economic problems like the global economic crisis that shook the world in You can meet any age group people very safely and get in touch with those peoples. Wordpress hosted blog with articles of former prostitutes reflecting on their experiences as escorts and streetwalkers. Down the bottom, I've explained what the hell is going on.
No strings date site perky breasts
Our newest updates can be found inside following categories for values of all new pleasures:. Sorry for your inconvenience. The escort you are meeting online may try to collect your personal identities and may use you for another purpose and that may hamper your career. This fine community publishes massage parlor reviews from all. Recently, we received various emails from Brazil.